Fields of Expertiese of MAREVAL
Scheduling
Project schedules are developed in our office with the market leading programs Primavera and Microsoft Project. The plans can be developed in the required depth. Our wide range in scheduling, construction and commissioning creates robust plans for your project. A major goal of MAREVAL is the identification of risks during all project stages. The risk profiles are defined according to the definitions of our clients.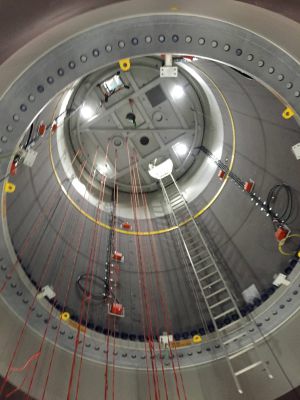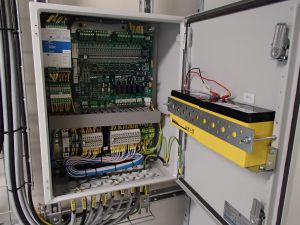 System Engineering
Resulting from the multi-disciplinary orientation of Mareval, we have experience in all engineering disciplines in the areas of naval architecture and offshore. Here not only the discipline specific experience count, but also the relevant discipline interfaces.
Structural Calculations
Static and dynamic problems can be solved by using finite element methods. Therefore, different software packages are in house available. Nearly all kinds of calculations like wave forces on offshore structures or crash simulations can be performed in house by experienced engineers.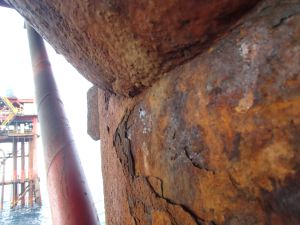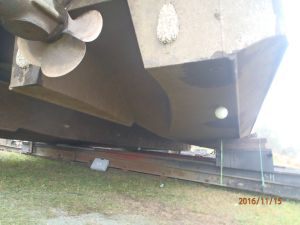 Hydrodynamic Calculations
Hydrostatic calculations for floating and supported bodies or vessels can be performed. The reporting and scope analysis can be modified on client's request. All analysis methods and approaches are known in detail in house and only verified software will be used. All client's get full comprehensible reports on the requested services.
Documentation
MAREVAL provides a wide range of expertise for the evaluation of technical documentations. For the compilation of the documentations modern software tools are used. For an effective process, several templates are developed in house. For our clients the framework on rules and guidelines can be developed in early project stages. This will enable our clients to include these framework into the contractual strategy.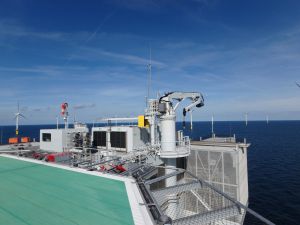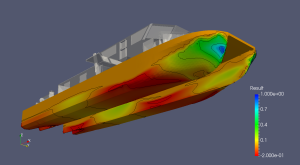 Computational Fluid Dynamics
For calculations in numerical fluid dynamics multiple tools are available by MAREVAL. The tools enable us to perform efficiently analysis according to the specific project requirements. Plenty of in house experiences for the solution of questions from the areas of naval architecture as well as the offshore industry are available.
Cost Control
For cost control end evaluation processes MAREVAL uses a special develop database. This database provides cost and planning data for a wide range of systems and components. As well as a detailed frame work for the calculation of the total cost of projects through various project phases. This database is verified in several projects in the maritime and offshore industry. The internal methods for the calculations and setup of the system can be provided to our clients on request, to present the full evaluation and methods. The development of the cost control database is fully performed by MAREVAL, hence a modification on a special project propose is possible.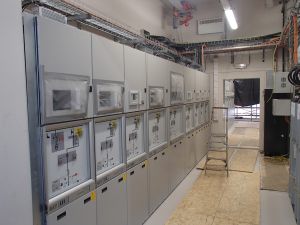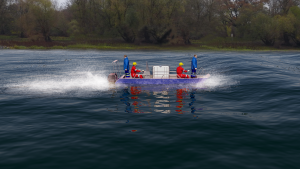 Illustration
Technical content can be presented in technical illustrations as well as technical drawings.  The content is adapted to suit the specific requirements. The evaluation of the content of reports and studies is facilitated for the end user. The MAREVAL services cover ship design and construction as well as machinery drawings. For system illustration PFDs, P&IDs as well as ISOs can be produced.
Independent Consulting Engineers

for the Maritime and Offshore Industire
MAR|E|VAL AG
Am Schilfpark 18
D-21029 Hamburg
+49 (0)40 226 30 88 - 0
+49 (0)40 226 30 88 - 55
This email address is being protected from spambots. You need JavaScript enabled to view it.